May 03 | Evan |

No Comments

| Blog High School Senior Portrait Photographer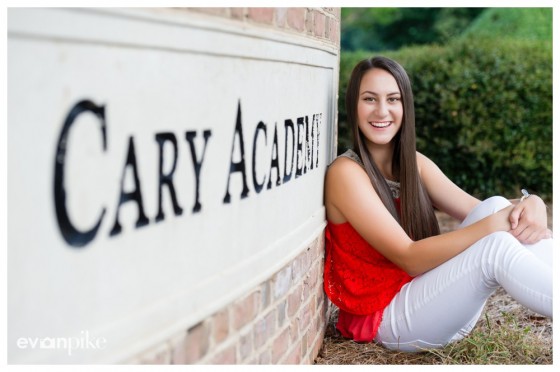 Not only a double senior portrait blog post day, but a double Alex senior portrait post day! For those of you that have followed my blog for a few years now, perhaps remember a certain Wicked Bat Mizvah I photographed, where yes, Alex was the star of the celebration! It's been a wonderful getting to know Alex and her family over the past few years and exciting to see her reach this next milestone!
Just like her bat mitzvah, Alex handled her senior portraits with ease, grace and enthusiasm! As to be expected, she was completely comfortable in front of the camera and we had a lot of fun during the senior portrait session in Cary! It's been a pleasure watching Alex grow up and can't wait to see what she does in the years to come. Take a look below at some of the fantastic senior portraits (and one awesome tennis shot) we came away with after the portrait session!

2016 seniors in Cary, Raleigh, and Apex, now is a great time to Contact me for your high school senior portrait session! Book your senior portrait session early to reserve your date!
Tags: Cary Senior Portrait, Cary Senior Portrait Photographer, Cary Senior Portraits, high school senior portrait photographer, Raleigh Senior Portrait, Senior Portrait Photography, Senior Portrait Session