Jun 06 | Evan | No Comments |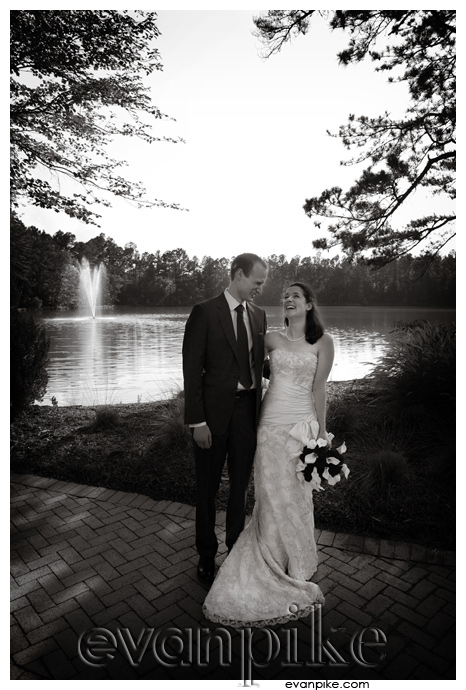 All the brides and grooms I have been the photographer for have been awesome. Meeting so many great people is one of my favorite parts of being a wedding photographer. This past wedding I was the photographer for, was no exception. Megan and Danny's wedding at the Pavilions at Angus Barn had all the ingredients to make for a perfect wedding. Gorgeous (but hot) weather, beautiful and unique location, wonderful vendors, supporting family and friends, and most importantly, a sweet, loving couple. To be honest though, Megan and Danny are so in love that no matter what the details were, their wedding would have been perfect. It was wonderful to observe and capture all the lovely moments that they had during their wedding and had a lot of them! Sometimes, as a photographer, I have to "encourage" a few of special moments to happen, but at Megan and Danny's wedding, I could just do what I do best, freeze their special moments in time! Once again, congratulations and thank you to Megan, Danny and their families for trusting me to be their wedding photographer. Finally, can I just say that dancing grandmothers make my heart melt!
May 27 | Evan | 1 Comment |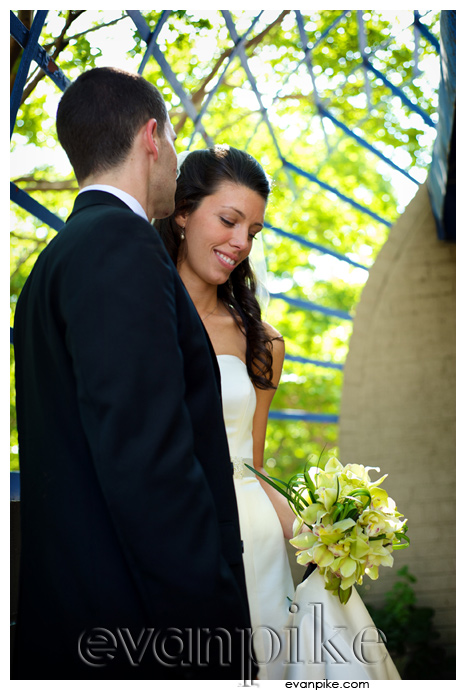 For many reasons, all the weddings I have photographed have been special. This last wedding I photographed for Andrew Bryant Photography at The All Saints Chapel, in downtown Raleigh, was no exception. I could go on and tell you about how this wedding was super original, from the Krispy Kreme donunt wedding cake, to the hokey pokey mother/son dance and so on and of course all the original details made this wedding special for me, but this one goes a little further. Even though Sarah and Nick are die hard NC State fans (it's possible that the phrase 'die hard' might be an understatement), photographing their wedding was extra special for me because I have known Sarah since middle school, which I am sorry to say, at this point in my life, knowing somebody since middle school means I have known them for more than half of my life (how do we slow this train down btw?). To have known her for so long made this wedding extra rewarding for me to photograph. Seeing a friend get married is beautiful, but to play a part in preserving the memories from of one of the most important days of their life is humbling and rewarding beyond words. Sarah, I am so happy for you, Nick and your families and looking forward to our future gatherings at Chubby's Tacos… as old married couples! I know you will enjoy these handful of photographs from your wedding!
May 20 | Evan | No Comments |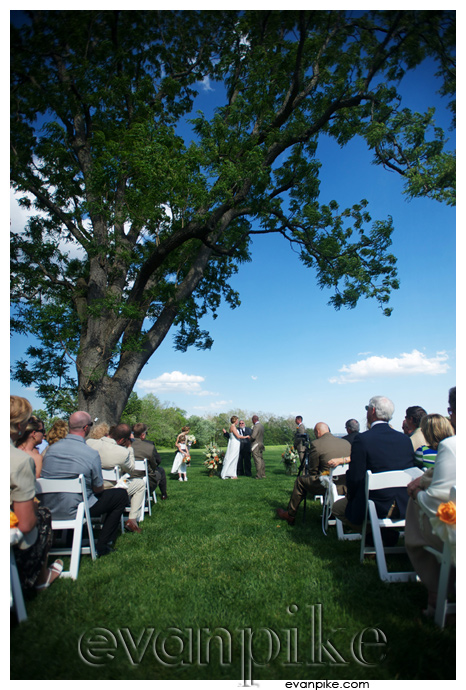 Erin and Dan's wedding at Swan Harbor Farm, was on a picture perfect day at an incredible venue. The weather was in the 70s and no rain in the forcast, but there was wind, and lots of it! I'm talking gusts of 30-40mph wind! So both figuratively and literally I was getting blown away; however, that just made being the wedding photographer more fun! Some of you may remember Erin and Dan when I photographed their engagement session with their dog, last November, both that photography engagement session and their wedding were in Havre de Grace, Maryland and photographed for Andrew Bryant Photography. It is always wonderful to meet the bride and groom's friends and families and this wedding was no exception. As I was going through my photos, I noticed a few themes that kept showing up. With clothes, hair, the veil and the tent moving in every which direction, of course the wind was one of them. The other was just how happy and how much fun everyone was having. Even with the insanely windy conditions, nothing was keeping Erin, Dan and their guests from having a wonderful time! I am so grateful I was able to be the wedding photographer and even more so just to meet so many wonderful people. Thanks again to both families and also to the great vendors, all were wonderful and would love to work with any of them again!
Apr 27 | Evan | No Comments |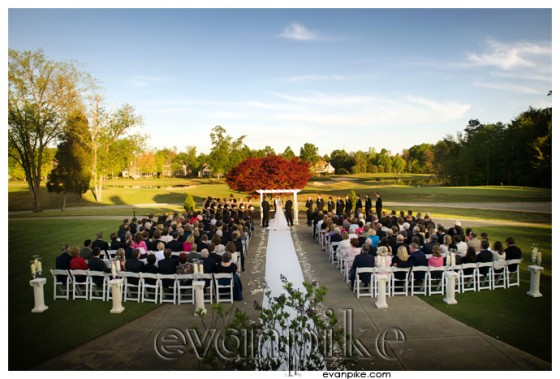 As I told Erin on her wedding day, there is a very good chance she has the ability to control the weather. You probably remember this lovely couple from my post about two months ago, when we did their engagement photography session in the snow. You know, back when Washington, DC was paralyzed by the whole "snowmageddon" thing but Richmond had just enough snow to make for a picture perfect day. So lucky! Now their wedding day was scheduled about a week after the pollen really started to pick up here in North Carolina and we didn't get our first rain until 2 days before the wedding. Thanks to the rain, what was once covered with a lime green pollen, was a picture perfect spring day. Even without taking the weather into consideration, Erin and Russ's wedding at Providence Country Club in Charlotte, was extremely beautiful and thoughtful. Definitely a couple and a wedding that makes me thankful to be a wedding photographer! Along with Andrew Bryant Photography, we had a great time. Congratulations again to Erin, Russ and their wonderful families!

Apr 13 | Evan | 2 Comments |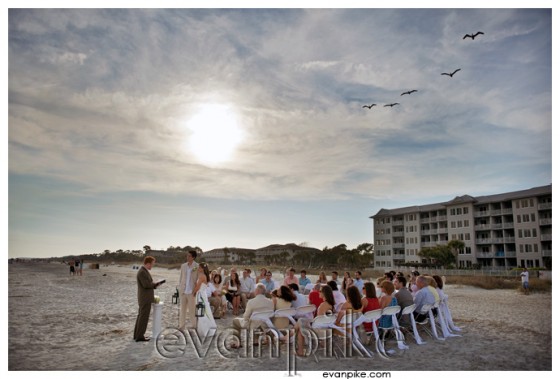 My streak for meeting incredible couples continues! Peter and Jillian had a beautiful and very intimate wedding on the beach and I am grateful to have met them and photograph the wedding in Hilton Head, South Carolina. My family used to go to HIlton Head when I was a kid, so it was nice to be back as a wedding photographer for Andrew Bryant Photography. Especially for such a wonderful and loving couple. The special bond between Peter and Jillian was obvious and moving to witness. I love it when I can catch a tear or two from the groom! As a wedding photographer, I love being able to call the beach "my office," but making new friends and seeing a couple so in love, takes it to a whole new level. Congratulations to both families and thank you for letting me photograph your beautiful wedding!
Feb 19 | Evan | No Comments |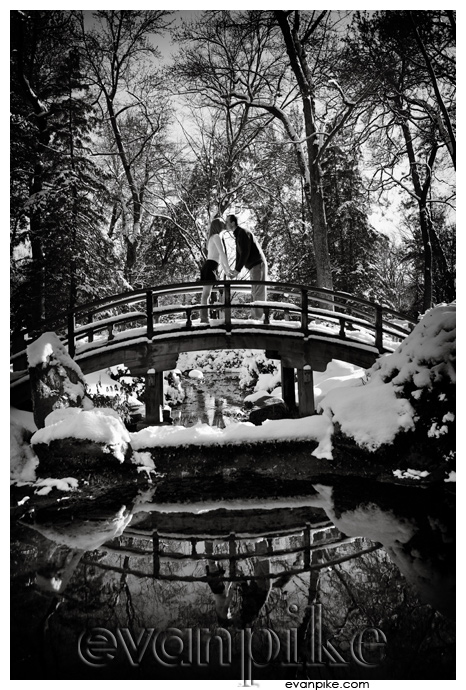 I'm not going to lie, when I heard Washington DC was supposed to get 2-3 feet of snow just before my schedule engagement photography session with Erin and Russ, I was worried that Richmond would get more than first thought. Lucky for us though, Richmond got just enough snow to make everything beautiful but not enough for the roads to be treacherous (good work VDOT)! Between the snow, beautiful Maymont Park and most importantly, a loving and fun couple, I knew we would come away with some wonderful photographs. Even better, if they weren't kissing, they were making each other laugh, which makes my job as a photographer a lot easier and also saves them from my jokes! It turned out to be a wonderful day and I was really happy to get to know and spend time with such a lovely couple! Can't wait to be their wedding photographer this Spring!
Jan 06 | Evan | No Comments |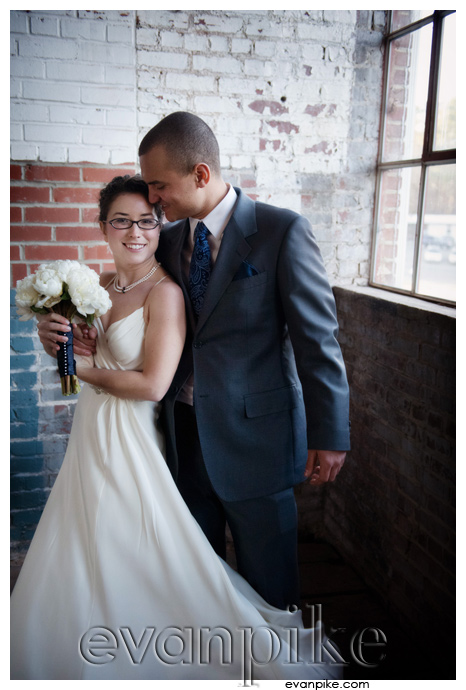 I met Emily and Jordan a LONG time ago. It was very soon after returning to North Carolina from Japan and just after shooting a basketball game at the Dean Dome. So even though I was still having trouble making complete sentences (speaking the simplest English possible for 3+ years in Japan took a toll on my English for some time) and was all worked up after a great game, I somehow managed not to make a bad first impression! Seriously though, I immediately felt comfortable with Emily and Jordan, as anyone would with such a wonderful couple. I had been looking forward to their wedding for too long and am so happy their wedding date finally came! Their wedding was so much fun to shoot and had an incredible vibe from all the loving friends and family. Not too mention it was at a sweet location at Chatham Mills and although I shot the wedding for Andrew Bryant Photography, Andrew was off being a dad. After all, his son Stafford, was just born the day before (Congrats Andrew and Courtney)! So, I had the pleasure of shooting with a super talented photographer from Always Autumn Studios, Courtney Navey. That being said, I wish he had brought some "autumn" with him as last Saturday was a cold, cold, cold, but beautiful, winter day! Congrats to Emily and Jordan, we are all so happy for you!
Aug 04 | Evan | No Comments |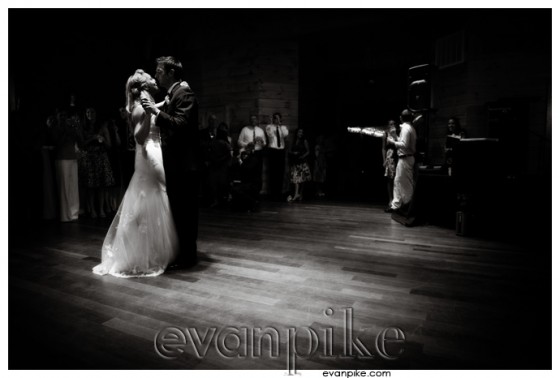 You might remember being introduced to Daneille and Caleb when he proposed at a Carolina Railhawks game. It ended up being one of those things where the stars aligned just right, and along with Andrew Bryant Photography, I was able to finish what I started and shoot their incredible wedding. What an amazing wedding it was! Especially considering the amount of time they had to plan it in! We did ours in about 10 months…they had about half that! Beyond that, I cannot say enough nice things not only about Danielle and Caleb, but also about their families, who went above and beyond to make sure we were taken care of. It was such a pleasure to shoot a wedding with such wonderful people, and more importantly, to make such wonderful new friends. Again, thank you and congratulations to Danielle and Caleb!
May 09 | Evan | 2 Comments |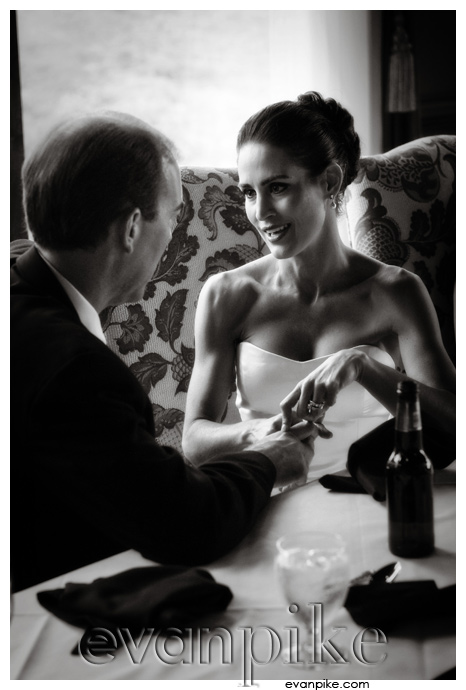 Last weekend, I went down to Clayton, Georgia to shoot a wedding with Andrew Bryant Photography. The day started out rainy (maybe a slight understatement), but as the day went on, the weather cleared up and the day–and the wedding–ended up just beautifully. Courtney and Travis were such a lovely couple and somehow with everything going on, even found time on their special day to congratulate me on my upcoming wedding! Thank you to Andrew Bryant Photography and again congratulations and thank you to Courtney and Travis for a wonderful day at Waterfall at Lake Burton Country Club.

May 04 | Evan | No Comments |
So… This past weekend, I was shooting a wedding in Georgia with
Andrew Bryant Photography
, and suddenly realized, my wedding here in the states is (at that time) in 2 week–As I write this post it is less! Naturally, thinking about our wedding here in Raleigh, North Carolina, making arrangements and her family coming over here, has made me think about our time (and wedding) in Japan. Then I realized, I never posted anything about it, so here you are! Since we always knew that we were going to do one in Japan and one in the USA, we decided to keep the one in Japan as simple (and affordable) as possible. We didn't have a religious ceremony at all, but instead had what was basically a lunch reception. Now what you have to understand, in Japan, there is always an after party and usually an after after party (each time the group gets smaller). So after the reception, we went to another party/reception with a few of the same people but while the first party was mainly for families and parent's friends and coworkers, the second party was mainly for our friends. After that, there was an after after party and then even an after after after party that Satomi and I didn't even attend but her friends still wanted to celebrate, party and drink more! After a full 12 hours of celebrating, partying and running around Tokyo, we were exhausted. Whew. I am getting tired again just thinking about that day! In any case, here are some photos from before and during the lunch reception at the Grand Prince Hotel Akasaka. Photographs were taken by my good friend Greg Logan.
Apr 14 | Evan | No Comments |
I am elated to announce I have joined Andrew Bryant Photography as an associate photographer! Andrew is an incredible photographer and while he is based here in Cary, he is nationally known and is available for weddings all over the world. Some of you knew this because I couldn't hold in the excitement and let it slip already, but now it is official! And to think that I might not have ever met him!
Here's the story. While Satomi and I were looking for our own wedding vendors, after a day of looking around, we decided to go to "one more place." That place turned out to be Paperwhites Press. The wonderful people at Paperwhites Press (who ended up doing our beautiful invitations–which are currently the opening image on their homepage), suggested that I get in touch with Andrew Bryant Photography since I had not found a photographer yet. Andrew and I hit it off immediately and I was overwhelmed with his kindness and support of my new photography company that I had started after returning from teaching English in Japan in September of 2008.
After our first meeting, I told Satomi that I wanted to somehow work with Andrew, but at the time I was thinking small, like second shooting for him from time to time. When he asked me to be an associate I was so honored and surprised that I was speechless and later worried that maybe he thought I didn't say much because I was trying to play it cool! To be honest, I am still not exactly sure how I convinced Andrew Bryant Photography to bring me on as an associate, but I am thrilled, thankful and feel so blessed that I have received this wonderful opportunity to show and improve my photographic talent! Thank you Andrew!