Jul 05 | Evan | No Comments | Blog High School Senior Portrait Photographer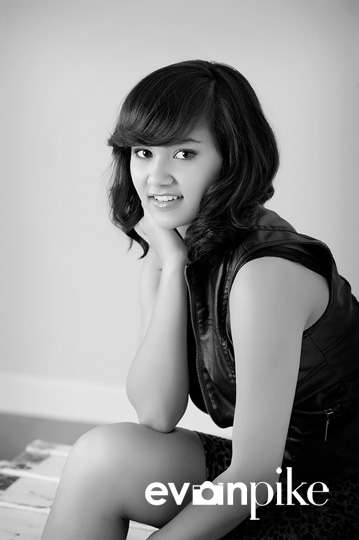 Chloe and I set the record for the most times having to reschedule her senior portrait session because of the weather in Cary and Raleigh!  Her senior portrait session must have gotten rained out 5 times!  Thanks for being so flexible Chloe!  Being patient for the senior portraits was certainly worth it as we came away with some great senior portraits in Cary and Raleigh.  We started out with a few portraits in my studio in Cary and while most of my senior portraits are more nature based, Chloe wanted to have her senior portrait session downtown and using some graffiti wall, so that is what we did!  Great job Chloe, your photos rock!
Ready to schedule your 2013 senior portrait session?  Check out the current specials and contact me today to reserve your high school senior portrait session with Evan Pike Photography!
Tags: 2013 Seniors, Cary Senior Portrat, graffiti wall senior portraits, high school senior portrait photographer, Portrait Photographer, Raleigh Senior Portrait, Senior Portrait Photographer, Senior Portrait Photography, Senior Portrait Session