Nov 15 | Evan | No Comments | Blog High School Senior Portrait Photographer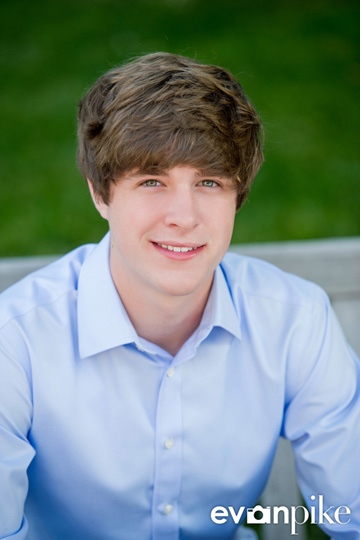 Mainly because I remember my own awkwardness from in high school, I am always impressed when high school senior guys do a great job and look so comfortable in their senior portraits. Austin was certainly comfortable during his senior portrait session and naturally fell into poses for his senior portraits. We got a good mix formal senior portraits in the button up shirt and some casual portraits in the polo and even a few with the lacrosse stick. When I get questions about what outfits are best for senior portraits, and I get that question from parents of seniors a lot, the first of many bits of advice is to bring a variety with at least one outfit being as formal as your senior will feel comfortable in and one that is how the high school senior dresses normally… and then some in between! If you have questions about outfits and accessories for your own senior portraits, just ask me!
Cary, Raleigh, and Apex Class of 2015! Now is a great time to Contact me to reserve your high school senior portrait session with Evan Pike Photography!
Tags: Cary Senior Portrait Photographer, Cary Senior Portraits, high school senior portrait photographer, Portrait Photographer, Senior Portrait Photographer, Senior Portrait Photography, Senior Portrait Session