Feb 09 | Evan | No Comments | Blog High School Senior Portrait Photographer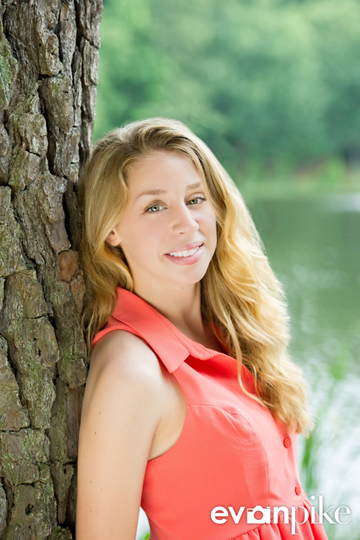 For Sarah's senior portrait session, she wanted to incorporate two of her favorite pastimes—playing soccer and playing her ukulele. To do so, we met at her school in Cary and shot a few traditional portraits in front of the beautiful buildings and a few more on the soccer field nearby. Then we moved to the incredible Umstead Hotel where we strolled along the path near the pond, took a few more portraits, and even got our own little ukulele show from her! She's quite talented! Check out the images from her senior portrait session!
Cary, Raleigh, and Apex Class of 2015! Now is a great time to Contact me to reserve your high school senior portrait session with Evan Pike Photography!
Tags: 2013 Seniors, Apex Senior Portraits, Cary, Cary Senior Portrait, Cary Senior Portrait Photographer, Evan Pike Photography, high school senior portrait photographer, Portrait Photographer, Raleigh, Raleigh Senior Portrait, Senior Portrait Photographer, Senior Portrait Session, Senior Portraits, Seniors