Feb 25 | Evan | No Comments | Blog High School Senior Portrait Photographer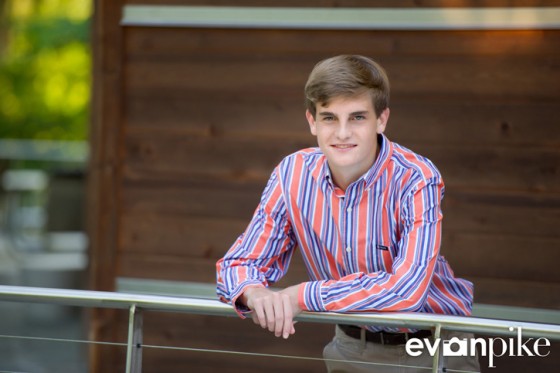 Some high school seniors just seem naturally comfortable in front of the lens for their senior portrait session. Grant is certainly one of those seniors! Our senior portrait session in Cary went great and he took direction well. Not that I was having him bust out the poses from top model or anything like that, but trust me, especially for high school senior boys, posing doesn't always come natural! On second thought, even for grown men, we just don't pose as well as women usually! Grant was so relaxed, I'm sure that helped to keep his senior portraits natural and coming out great!
Cary, Raleigh, and Apex Class of 2015! Now is a great time to Contact me to reserve your high school senior portrait session with Evan Pike Photography!
Tags: Cary Senior Portrait, Cary Senior Portrait Photographer, Cary Senior Portraits, high school senior portrait photographer, Senior Portrait Photographer, Senior Portrait Photography, Senior Portrait Session, Senior Portraits