Nov 10 | Evan | No Comments | Blog High School Senior Portrait Photographer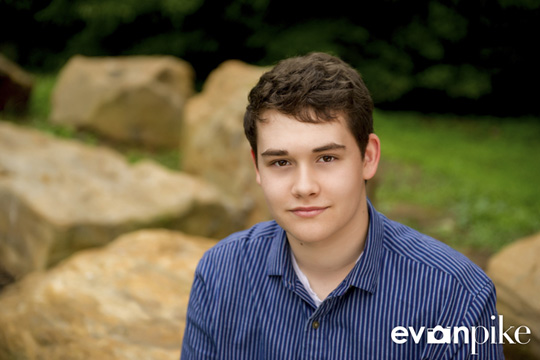 Even though Hunter attends one of my own arch rivals from my high school days when I was a senior (go Chargers!), I was still happy to take his senior portraits in Raleigh. I do have to admit though, I was glad he didn't show up in a bunch of green and white! In all seriousness though, Hunter was very relaxed in front of the camera which really helped to make his senior portraits come out great. A lot of times I get asked where are the best locations for senior portraits and I certainly have my goto locations for senior sessions, but Hunter's mom had a great idea to have his senior portraits made at some locations where she took him when he was much younger. Great idea for senior portraits as it adds even more personal meaning to the portraits of your high school senior!
Cary, Raleigh, and Apex Class of 2015! Now is a great time to Contact me to reserve your high school senior portrait session with Evan Pike Photography!
Tags: high school senior portrait photographer, Portrait Photographer, Raleigh Senior Portrait, Senior Portrait Photographer, Senior Portrait Photography, Senior Portrait Session, Senior Portraits