May 13 | Evan | No Comments | Blog High School Senior Portrait Photographer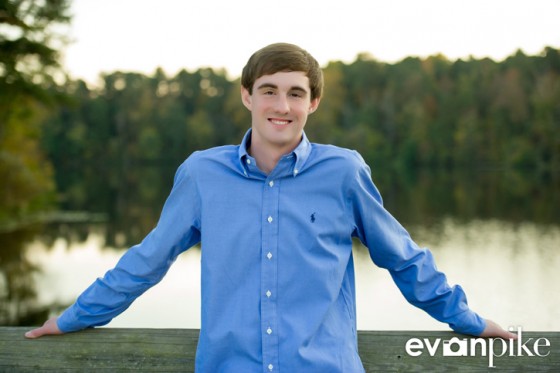 For Matthew's senior portrait session, we actually had a split session due to a yearbook deadline and an injury he experienced playing baseball. For the first session, we met at my studio and had a great time even though we had to try to hide one of his arms because of the injury. For the second session, we met at a park a few months later, and those images turned out great too, especially since all of the leaves were starting to change!  Not to mention, everyone appreciated having the senior portrait session when the weather was a little cooler!  Check out the images from his senior portrait session below!
Cary, Raleigh, and Apex Class of 2014—due to increased demand, Evan Pike Photography will be offering a limited amount of Spring senior portrait sessions. Now is a great time to schedule your 2014 senior portrait session!  Contact me today to reserve your high school senior portrait session with Evan Pike Photography!
Tags: 2013 Seniors, Apex, Apex Senior Portraits, Cary, Cary Senior Portrait, Cary Senior Portrait Photographer, Cary Senior Portraits, high school senior portrait photographer, Portrait Photographer, Raleigh, Raleigh Senior Portrait, Senior, Senior Portrait Photographer, Senior Portrait Photography, Senior Portrait Session, Senior Portraits, Seniors