May 10 | Evan | No Comments | Blog Portrait Photographer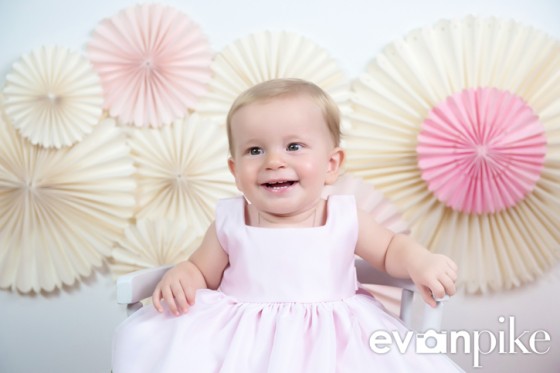 For Jillian's first birthday, I talked her mother into a family portrait session that included something I wanted to try… a "cake smash!"   They had a beautiful and even more delicious cake made by Trilogy Edibles. It was so cute how Jillian's face lit up with excitement as soon as she saw that small pink cake just for her, and it was even cuter when she smeared it all over her little face!  Check out the images from her first birthday cake smash below!
Looking for a family portrait photographer? Contact me today to reserve your family portrait session with Evan Pike Photography!
Tags: Apex, Cary, Cary Family Portrait, Cary Family Portrait Photographer, Family Portrait, Family Portrait Photographer, Family Portraits, Portrait Photographer, Raleigh, Raleigh Family Portrait, Raleigh Family Portrait Photographer