Apr 10 | Evan | No Comments | Blog Portrait Photographer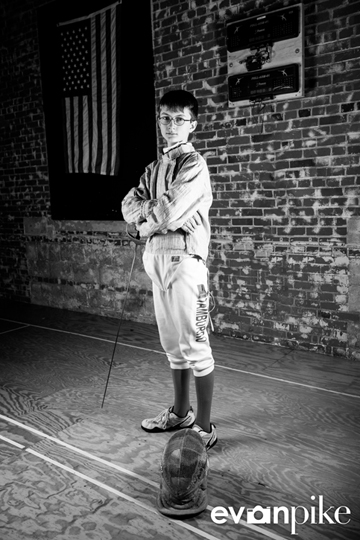 I had been looking forward to Leo's sports portrait session since I heard the details of what his mother had in mind—fencing portraits!  This meant heading to his fencing club, Mid-South Fencers' Club in Durham for his portrait session.  The fencing club itself made for a great background to take portraits as it had lot's of character (note to self, potential location for some future Durham senior portait sessions).  Like I would have been at his age (or even now), Leo was a little uneasy about having his portrait made at first, but he soon warmed up and did a great job.  He even taught me a little about fencing, for example, the fencer's sword isn't actually called a sword—it's a sabre. I really enjoyed documenting Leo's incredible talent, which recently he earned some national points at a tournament with! Check out the images from his portrait session below!
Want to schedule a special sports portrait for yourself or somebody you know?  Contact me today to get the ball rolling!
Tags: Apex, Cary, Durham, Durham Portrait Photographer, Portrait, Portrait Photographer, Portraits, Raleigh