Dec 03 | Evan | No Comments | Blog High School Senior Portrait Photographer Portrait Photographer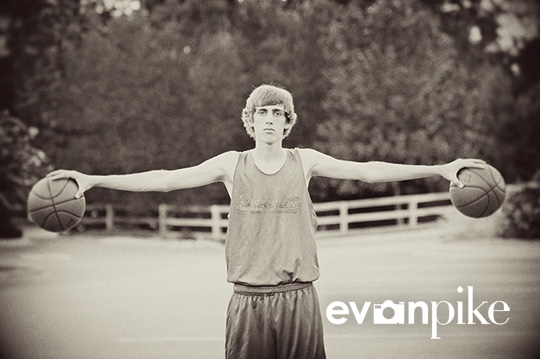 As a fellow basketball player, it was easy for me to relate to AJ right away… also I could tell he was about as excited to get his senior portraits done as I was when I was a high school senior looking for a senior portrait photographer!  That being said, by the end of the senior portrat session, I'm pretty sure he enjoyed it!  Or in his words, "it wasn't so bad" which I think is a win for most guys getting senior photos!
It's not too late to schedule your senior portrait session, contact me today to reserve your session before it is too late!
Tags: Cary, high school senior portrait photographer, Portrait Photographer, Raleigh, Senior Portrait Session