Feb 19 | Evan | No Comments |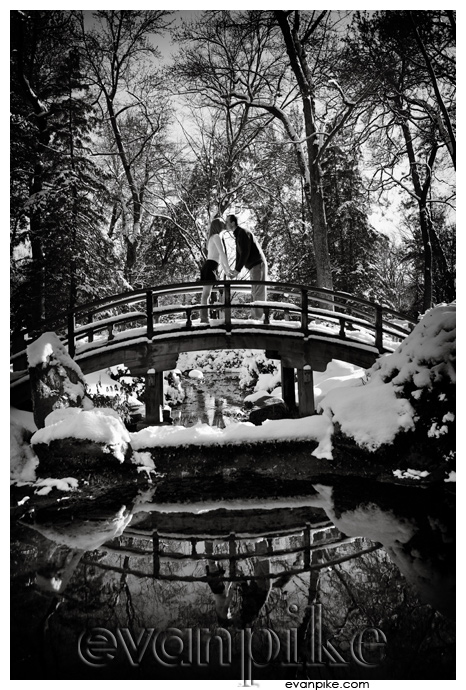 I'm not going to lie, when I heard Washington DC was supposed to get 2-3 feet of snow just before my schedule engagement photography session with Erin and Russ, I was worried that Richmond would get more than first thought. Lucky for us though, Richmond got just enough snow to make everything beautiful but not enough for the roads to be treacherous (good work VDOT)! Between the snow, beautiful Maymont Park and most importantly, a loving and fun couple, I knew we would come away with some wonderful photographs. Even better, if they weren't kissing, they were making each other laugh, which makes my job as a photographer a lot easier and also saves them from my jokes! It turned out to be a wonderful day and I was really happy to get to know and spend time with such a lovely couple! Can't wait to be their wedding photographer this Spring!
Nov 26 | Evan | No Comments |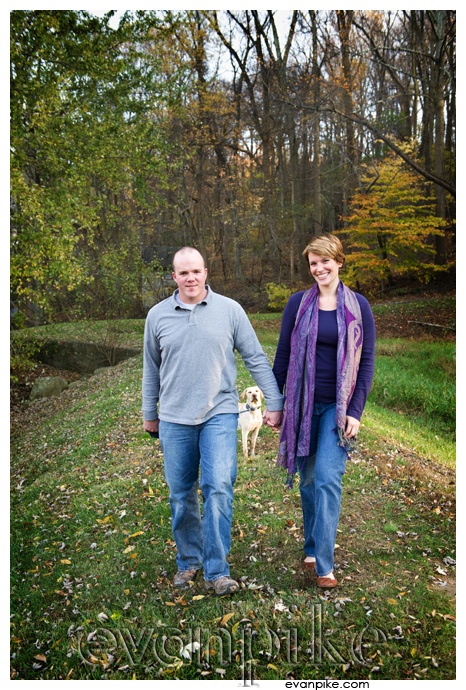 I had the pleasure of meeting another great couple that is starting off their new life together! I love the fact that being a photographer lets me meet all sorts of people, but nothing tops meeting a glowing in-love, sincerely nice couple. We did their session where they had their first date, Susquehanna State Park in Maryland. It was the perfect backdrop for a wonderful couple and their adorable dog! I probably love dogs more than anyone else that is in the "never had a dog" club. So as you can imagine, I was stoked when I heard they wanted their dog in some of the photos. What a great idea! Again, congratulations and looking forward to the wedding, which sounds like it will be incredible!