Nov 30 | Evan | No Comments |
The title pretty much says it all! As I gear up to photograph a wedding in Japan in January I thought I would put together a slideshow of my favorite photos I made while over there. Make sure you turn your sound on as there is an awesome song by Gunsolo called "Arcadia." Also, if you are heading to Japan, or know somebody else who is, don't forget I am available as a photography tour guide for your trip to Japan!
Nov 03 | Evan | No Comments |
Anyone who has ever lived in Japan has probably heard multiple times, from multiple people, that Japan has four seasons. A lot of my friends and coworkers were really proud and excited to tell me this fact. At first, I couldn't understand why so many were so eager to tell me this, after all, most places that I have been to, do in fact have four seasons. I kept asking myself, "Why do they think they are so special for having four seasons?" It took me a while to realize that they were not thinking this way at all and the more likely reason I heard this so many times is because there is such a heavy emphasis on the changing of seasons in Japan.
More
Jul 20 | Evan | 2 Comments |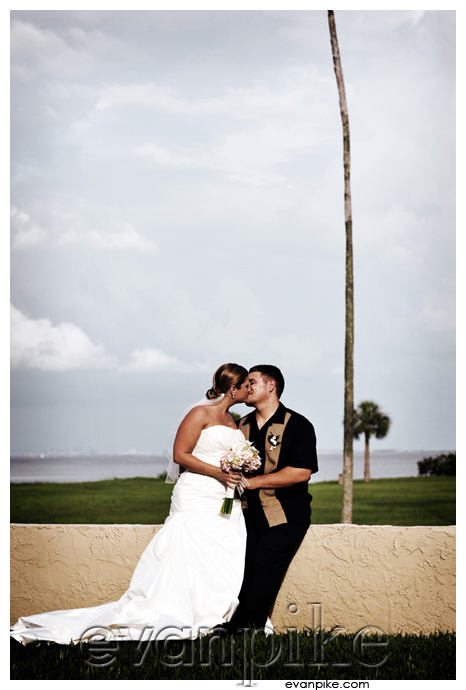 In this business I have meet a lot of happy, in love couples. Sometimes I meet a couple that is even beyond that, a couple the is so right for each other, I can't use words to describe how perfect they are for each other and the special bond they share… good thing I am a photographer! One of these couples is Leigh and Matt. They got married on July 11th in the wonderful little town of Safety Harbor, Florida (just outside of Tampa) at The Safety Harbor Resort and Spa. I went down a little early and spent most of the weekend with them, doing a, later than normal, engagement session, covering the rehearsal and then shooting the wedding! After it was over I am sure they felt I was stalking them… although I guess I kind of was for the weekend! And what a lovely weekend it was! Everything was planned out perfectly and went beautifully. It was a wonderful weekend and I had a great time! Congratulations to Leigh and Matt and thanks again for letting me be part of your special day!
Jul 03 | Evan | No Comments |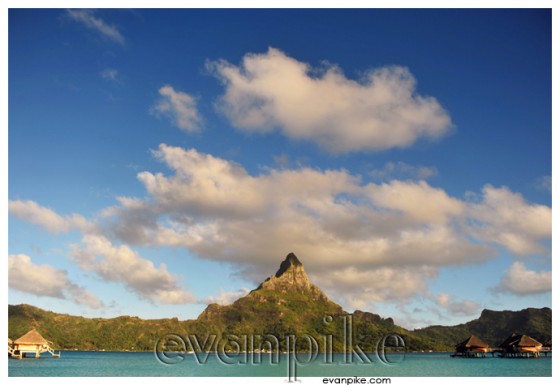 After Moorea, we island hopped over to Bora Bora and just like Moorea, saying it was beautiful was an understatement. To be honest, I am not exactly sure my photos even show the real beauty of these islands. The mountain that is in just about all of these photos is called Otemanu, and can be seen from just about anywhere in Bora Bora, including from our over water bungalow! If you want to see more or buy a print, check out the gallery.
[fancygallery id='09bora']
Jul 01 | Evan | No Comments |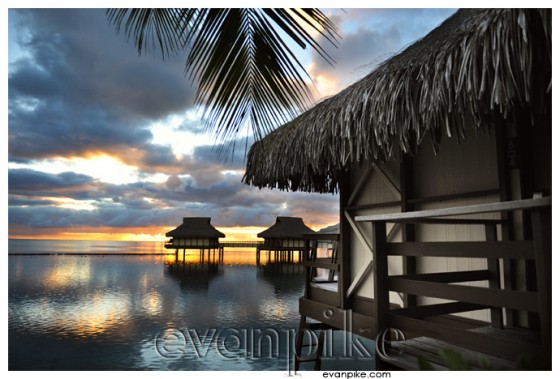 For our honeymoon we went to a couple islands in the French Polynesia. First we stopped in Moorea, which is about a 10 minute flight from Tahiti. Moorea is just too beautiful. Taking photos there is so easy, but choosing your favorite ones is ridiculously hard! All things considered though, that isn't so bad! I wish I had more time to explore the island and shoot at different places, but after all, I was on my honeymoon! Anyway, here are just a few of my favorites and if you want to see more or buy a print, check out the gallery. Photos from Bora Bora will be coming soon!
[fancygallery id='09moorea']