Apr 25 | Evan | No Comments |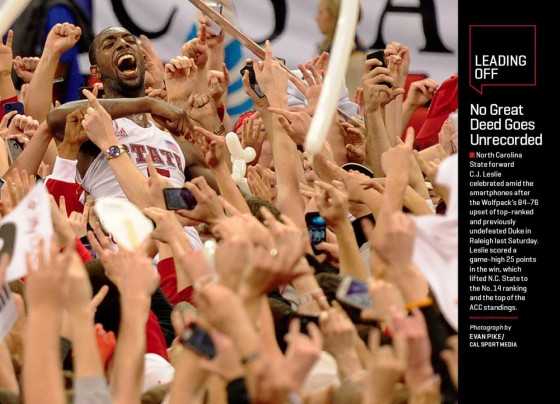 It's been a great sports season so far!  Once again, I had the privilege to take photos at UNC, NCSU and Duke basketball and football games, as well as the Carolina Hurricanes and Carolina Panthers.  I had quite a few photos published online on various websites from small town publications to ESPN.com an SI.com.  Also had some photos published in ESPN the Magazine and Sports Illustrated, including a two page feature in SI's "leading off" pages.  My personal highlight was photographing the ACC tournament and being on the court photographing (and celebrating with in spirit) when the school I graduated from won their first ACC Championship (go canes)!  Below are a few of  my favorites that were published:
Jan 26 | Evan | No Comments |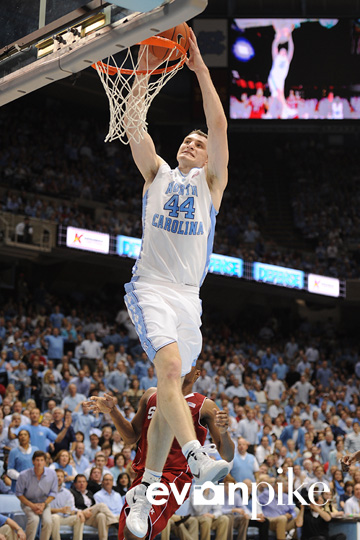 Rivalry games are always fun to photograph.  When NCSU and UNC play, there is certainly a little more atmosphere in the Dean E. Smith Center than other games, besides the Duke game anyway!  I've always felt that fans care way more about rivalries than the actually players do, I guess fan is short for fanatic!
Oct 02 | Evan | No Comments |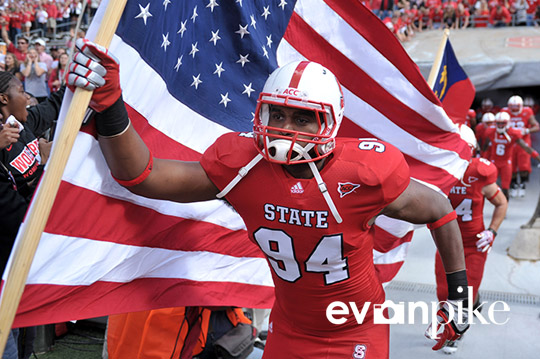 After the summer was trying to last a little longer, I was very excited for a cool fall day at Carter-FInely Stadium to photograph the Georgia Tech Yellow Jackets vs North Carolina State Wolfpack for Cal Sport Media.  I was not so excited about NCSU students and fans playing cornhole all over the parking lot I had reseved parking in (who knew it was such a popular game)!