Apr 25 | Evan | No Comments |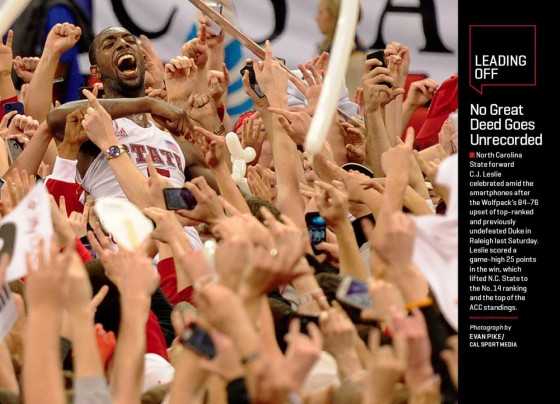 It's been a great sports season so far!  Once again, I had the privilege to take photos at UNC, NCSU and Duke basketball and football games, as well as the Carolina Hurricanes and Carolina Panthers.  I had quite a few photos published online on various websites from small town publications to ESPN.com an SI.com.  Also had some photos published in ESPN the Magazine and Sports Illustrated, including a two page feature in SI's "leading off" pages.  My personal highlight was photographing the ACC tournament and being on the court photographing (and celebrating with in spirit) when the school I graduated from won their first ACC Championship (go canes)!  Below are a few of  my favorites that were published:
Oct 18 | Evan | No Comments |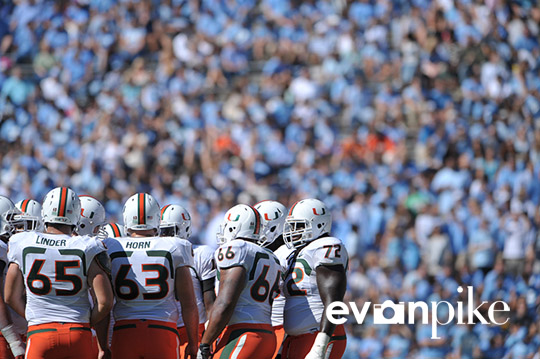 I couldn't have asked for more perfect weather for football than what we had last Saturday in Chapel Hill, North Carolina.  About 70, beautiful Carolina Blue Skies, no humidity, just perfect.  As somebody that grew up as a Tarheel, then went to the University of Miami for undergrad, when Miami and UNC play, I am always a little torn.  I usually root for whichever team is having the better season so at least one of them can have a better chance to get a BCS, but it usually turns out they always ruin each other's season.  That being said, I'm never sad to see Miami win!  Thanks again to Cal Sport Media for having me photograph for them.