Apr 25 | Evan | No Comments |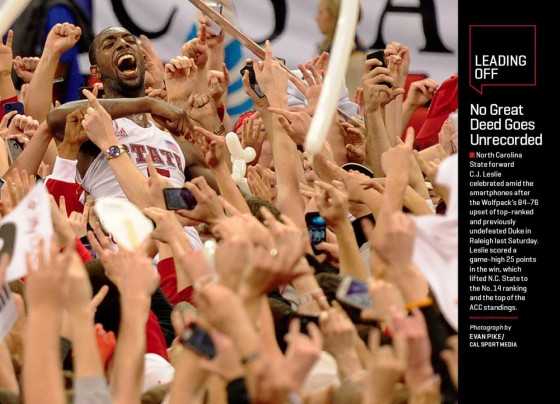 It's been a great sports season so far!  Once again, I had the privilege to take photos at UNC, NCSU and Duke basketball and football games, as well as the Carolina Hurricanes and Carolina Panthers.  I had quite a few photos published online on various websites from small town publications to ESPN.com an SI.com.  Also had some photos published in ESPN the Magazine and Sports Illustrated, including a two page feature in SI's "leading off" pages.  My personal highlight was photographing the ACC tournament and being on the court photographing (and celebrating with in spirit) when the school I graduated from won their first ACC Championship (go canes)!  Below are a few of  my favorites that were published:
Nov 27 | Evan | No Comments |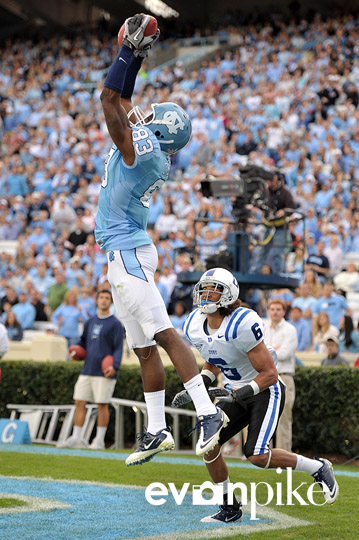 Not sure if I will go to a bowl game, so the Duke at UNC football may be the last NCAA football I photograph this season. I've enjoyed getting back to my roots of sports photography, especially college football which has a great atmosphere! Next football game is Atlanta at Carolina Panthers, anyone else going?
Feb 10 | Evan | 1 Comment |
Once again, the University of Miami Hurricanes came to the state of North Carolina. Once again, I was asked to photograph the game between Miami and a North Carolina ACC foe. Once again, I was able to photography a great game and once again, Miami lost in overtime! At least I did manage to come away with some decent photographs.