Feb 13 | Evan | No Comments |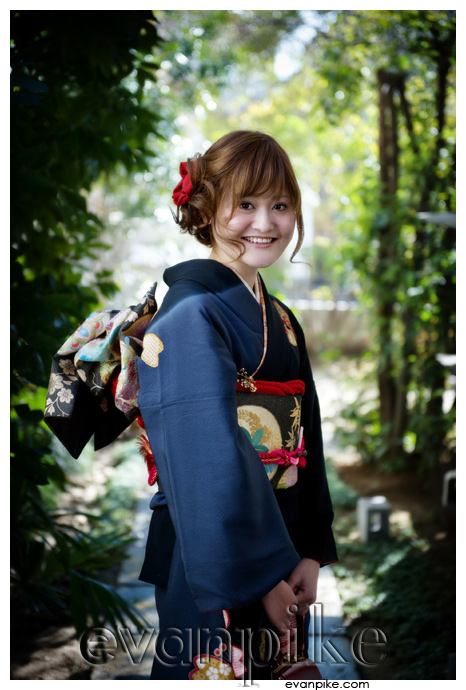 I am so lucky to have a job that allows me to travel! Especially, when it means I get to go to places I love, like Japan! At the end of January, I returned to Japan for the first time since leaving in 2008 to photograph a wedding. I was only in Japan for one week and had a lot of friends (and a lot of food and coffee drinks) to catch up with, but in addition to the wedding, I decided to take on one portrait photography session as well. High school senior portrait photography isn't a popular at all in Japan, but instead, especially for women, it is common to get some portraits done for Coming of Age Day (Seijin no Hi). Wikipedia explains it better than I can:
[Coming of Age Day] is a Japanese holiday held annually on the second Monday of January. It is held in order to congratulate and encourage all those who have reached the age of majority (20 years old) over the past year, and to help them realize that they have become adults. Festivities include coming of age ceremonies (seijin-shiki) held at local and prefectural offices, as well as after-parties amongst family and friends.
So in honor of Ayumi turning 20 years old, we did a photography shoot with her wearing her kimono. As you can see, both Ayumi and her kimono were beautiful! Ayumi and her family had picked out a spectacular restaurant to use as the backdrop for our session and after we finished taking photographs, treated me to a delicious lunch (again, I am so lucky)!