Apr 25 | Evan | No Comments |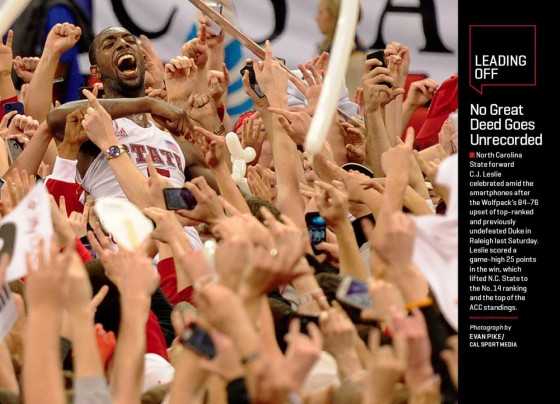 It's been a great sports season so far!  Once again, I had the privilege to take photos at UNC, NCSU and Duke basketball and football games, as well as the Carolina Hurricanes and Carolina Panthers.  I had quite a few photos published online on various websites from small town publications to ESPN.com an SI.com.  Also had some photos published in ESPN the Magazine and Sports Illustrated, including a two page feature in SI's "leading off" pages.  My personal highlight was photographing the ACC tournament and being on the court photographing (and celebrating with in spirit) when the school I graduated from won their first ACC Championship (go canes)!  Below are a few of  my favorites that were published:
Dec 13 | Evan | No Comments |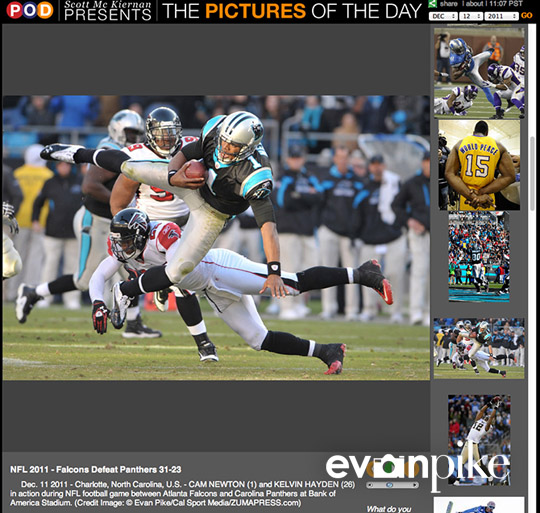 The previous Carolina Panthers game I photographed for Cal Sport Media was hot and we had a huge rain storm but the Panthers got the win.  This time, bitterly cold, windy and Panthers lost.  Still got some great photos though!  Like the one above which was featured on Zuma's Press's site as one of their pictures of the day.  Here are a few of my favorites:
Sep 25 | Evan | No Comments |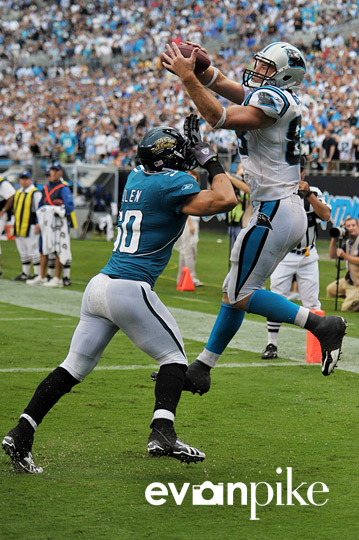 While photographing in the rain can be fun, when there is enough rain to issue flash flood warning and having to wade through about a foot of water to get to the field, not so much fun! Actually, who am I kidding, photographing any football game is fun and I was excited about photographing the Panthers game for Cal Sport Media.