Nov 27 | Evan | No Comments |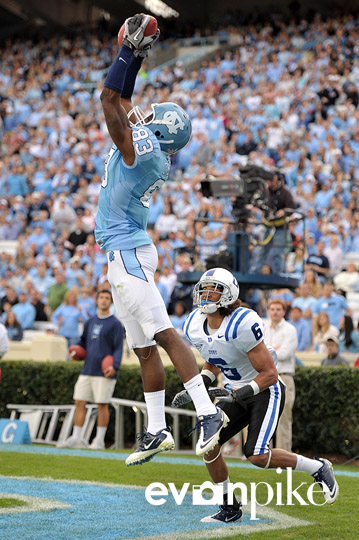 Not sure if I will go to a bowl game, so the Duke at UNC football may be the last NCAA football I photograph this season. I've enjoyed getting back to my roots of sports photography, especially college football which has a great atmosphere! Next football game is Atlanta at Carolina Panthers, anyone else going?
Oct 02 | Evan | No Comments |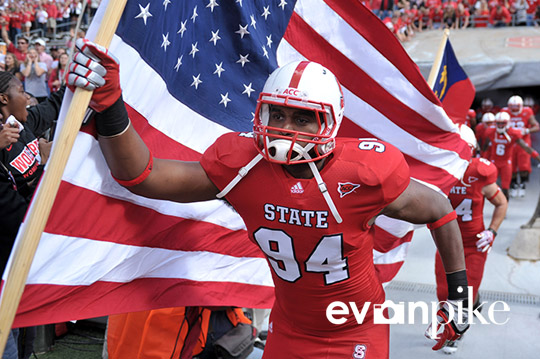 After the summer was trying to last a little longer, I was very excited for a cool fall day at Carter-FInely Stadium to photograph the Georgia Tech Yellow Jackets vs North Carolina State Wolfpack for Cal Sport Media.  I was not so excited about NCSU students and fans playing cornhole all over the parking lot I had reseved parking in (who knew it was such a popular game)!
Sep 11 | Evan | No Comments |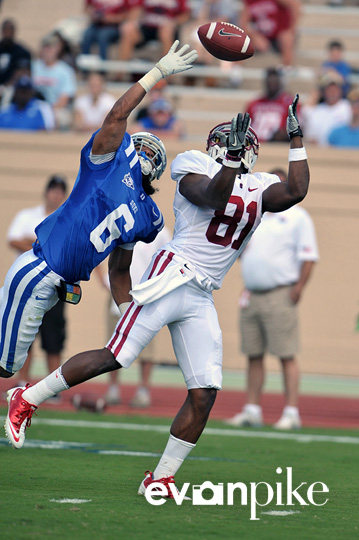 Once again thanks to Cal Sport Media, I was photographing some NCAA football. This time might Stanford made their way into Durham to take on the Duke Blue Devils. While this would have been a great match up during most basketball seasons, I think we all knew where this one was headed…

Sep 03 | Evan | No Comments |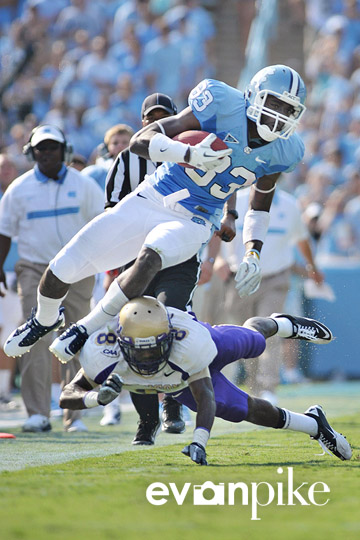 It's been a little while, but thanks to Cal Sport Media, I was back in Keenan Stadium today for the James Madison vs UNC football game today. It took me about a quarter to get back into the swing of the speed of NCAA football, but overall, I'm happy with what I came away with. Congrats to UNC on a great start to a season and to Bryn Reenner who set a UNC completion percentage record completing 22 out of 23 passes (95.7%), but actually, the one pass he didn't complete was an interception, so technically 100% percent of his passes were caught today! Pretty incredible for anyone, let alone a first time starter!