Aug 04 | Evan | No Comments |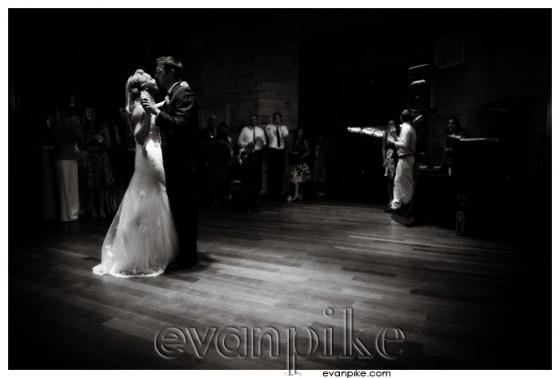 You might remember being introduced to Daneille and Caleb when he proposed at a Carolina Railhawks game. It ended up being one of those things where the stars aligned just right, and along with Andrew Bryant Photography, I was able to finish what I started and shoot their incredible wedding. What an amazing wedding it was! Especially considering the amount of time they had to plan it in! We did ours in about 10 months…they had about half that! Beyond that, I cannot say enough nice things not only about Danielle and Caleb, but also about their families, who went above and beyond to make sure we were taken care of. It was such a pleasure to shoot a wedding with such wonderful people, and more importantly, to make such wonderful new friends. Again, thank you and congratulations to Danielle and Caleb!
Jul 20 | Evan | 2 Comments |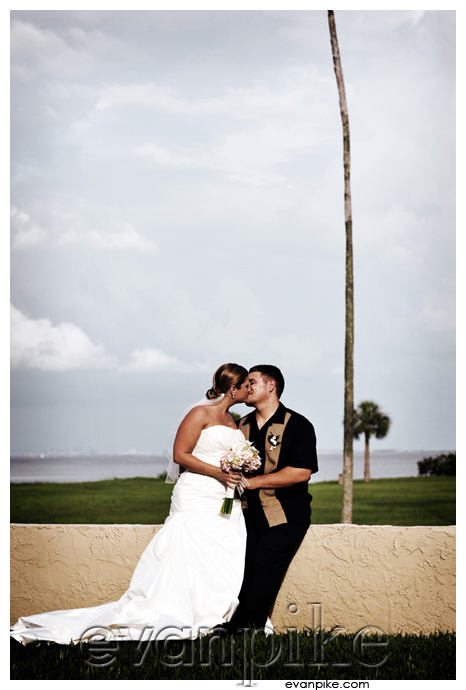 In this business I have meet a lot of happy, in love couples. Sometimes I meet a couple that is even beyond that, a couple the is so right for each other, I can't use words to describe how perfect they are for each other and the special bond they share… good thing I am a photographer! One of these couples is Leigh and Matt. They got married on July 11th in the wonderful little town of Safety Harbor, Florida (just outside of Tampa) at The Safety Harbor Resort and Spa. I went down a little early and spent most of the weekend with them, doing a, later than normal, engagement session, covering the rehearsal and then shooting the wedding! After it was over I am sure they felt I was stalking them… although I guess I kind of was for the weekend! And what a lovely weekend it was! Everything was planned out perfectly and went beautifully. It was a wonderful weekend and I had a great time! Congratulations to Leigh and Matt and thanks again for letting me be part of your special day!
May 09 | Evan | 2 Comments |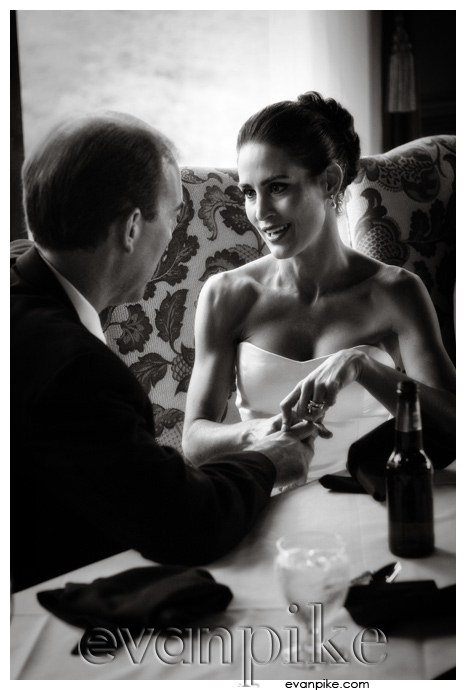 Last weekend, I went down to Clayton, Georgia to shoot a wedding with Andrew Bryant Photography. The day started out rainy (maybe a slight understatement), but as the day went on, the weather cleared up and the day–and the wedding–ended up just beautifully. Courtney and Travis were such a lovely couple and somehow with everything going on, even found time on their special day to congratulate me on my upcoming wedding! Thank you to Andrew Bryant Photography and again congratulations and thank you to Courtney and Travis for a wonderful day at Waterfall at Lake Burton Country Club.

Jan 26 | Evan | No Comments |
December 28th, 2008, I was lucky enough to tag along with
Brian Mullins Photography
for Cindy and Neil's wedding. It was a beautiful wedding with some really lovely people making it easy to photograph. The service was at Church of the Good Shepard in downtown Raleigh and the reception followed at Prestonwood Country Club in Cary.
Thank you to Brian Mullins Photography and to Cindy and Neil for letting me be a part of your special day!