Dec 13 | Evan | No Comments |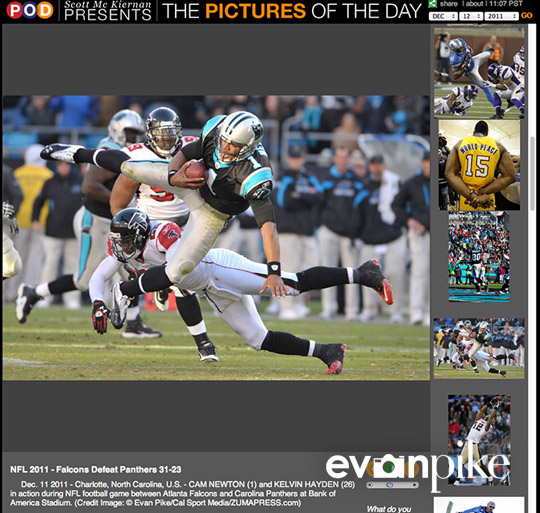 The previous Carolina Panthers game I photographed for Cal Sport Media was hot and we had a huge rain storm but the Panthers got the win.  This time, bitterly cold, windy and Panthers lost.  Still got some great photos though!  Like the one above which was featured on Zuma's Press's site as one of their pictures of the day.  Here are a few of my favorites:
Sep 25 | Evan | No Comments |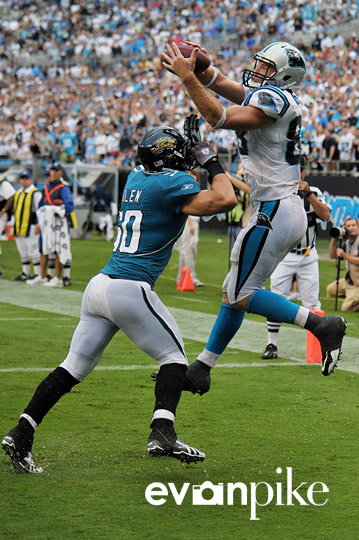 While photographing in the rain can be fun, when there is enough rain to issue flash flood warning and having to wade through about a foot of water to get to the field, not so much fun! Actually, who am I kidding, photographing any football game is fun and I was excited about photographing the Panthers game for Cal Sport Media.